If your receiver will not power up, please check that power is running through the docking station. The receiver does not have a built-in battery and so relies on the dock as a power source. If you have a portable docking station and are testing it using batteries, please try again connected the dock to the power instead.

(If your receiver does power up and pair, but there is no sound - please see this article)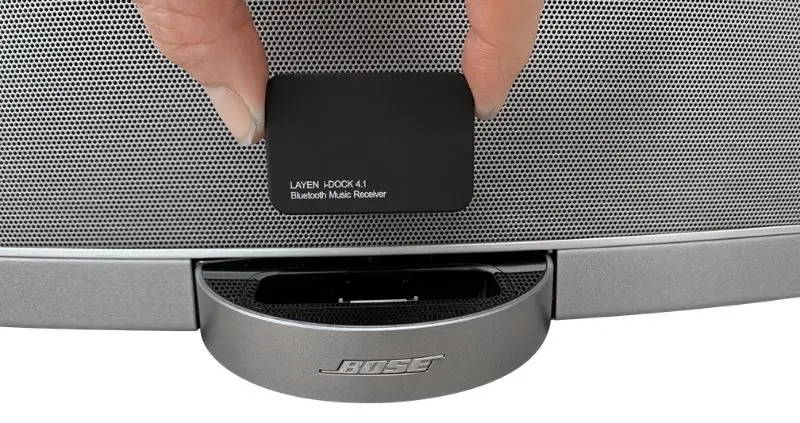 If you have a Bose docking station and the receiver will not power up, please make sure that you have bought the correct receiver for your dock. If you have a Bose series 1 dock, you will need the LAYEN BS-1. If you have the Bose Series 2 or later, then you will need either the LAYEN i-DOCK or LAYEN i-SYNC. If you are unsure what Bose dock you have, please read this article. If you have purchased the wrong receiver and need to return it, please follow our returns procedure.

If your dock is not a Bose dock and the receiver is not powering up at all, this suggests that there might be a fault. If you have an old 30pin charger that you could plug into the receiver to see if the blue light comes on, this will let us know whether power is getting to the receiver or not. If there is no blue light please get in contact with us.
*************************************************************************************
If you are looking to purchase one of our products and would like to see the customer reviews on Amazon - please use the links below:
LAYEN i-DOCK      LAYEN i-SYNC      LAYEN BS-1
Back to FAQS | Shop Bluetooth Receivers | Delivery | Returns