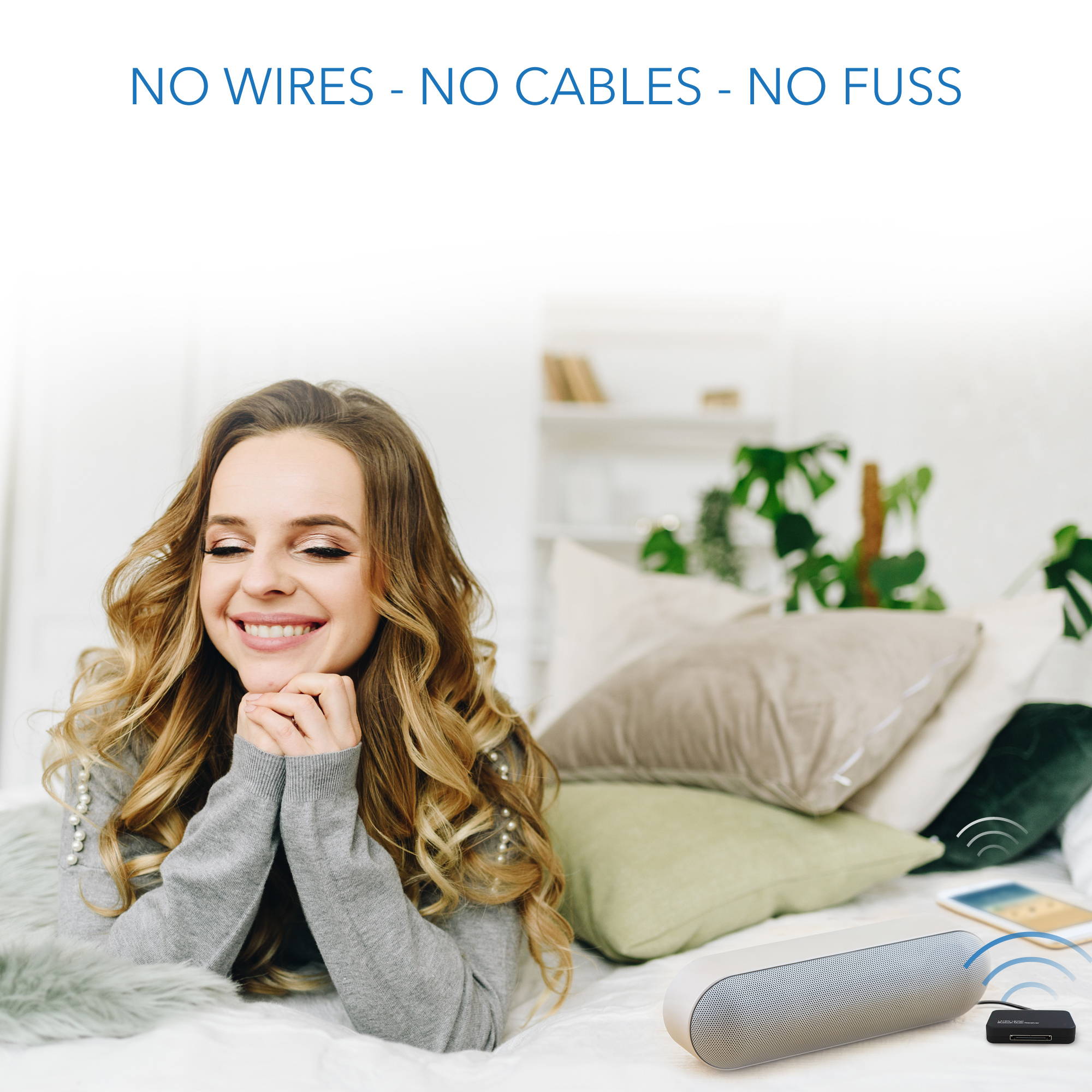 Sorry to hear you are having issues with your new i-DOCK / i-SYNC / BS-1.

Because you are able to connect to the receiver and play music, it does not sound like a compatibility issue. However, the sound should be crystal clear – as if an iPhone or iPod is docked directly into the docking station.

There shouldn't be any inference/hissing/crackling or sound distortion.
Check that all the connections are secure. Also check the phone / iPod is directly in the dock to rule out a fault with the 30pin dock connection.

Next, try resetting the Bluetooth on all your devices.
---
Need more help? Get in Touch..
Please also check our Bluetooth Troubleshooting Guides for further tips to follow:
Having followed the troubleshooting, if you're still having the same issue please get in contact with us and we can discuss returning it for testing.