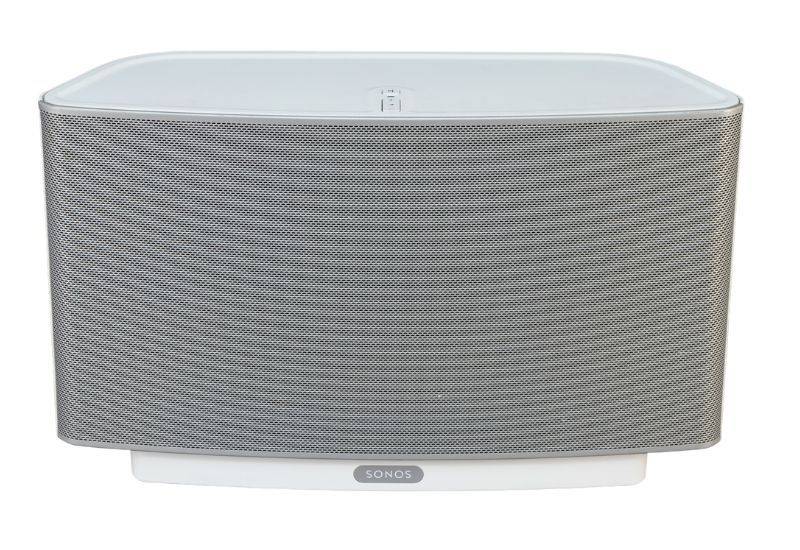 Upgrade Your Sonos And EXTEND Its' Life!

Posted 18 June • Bluetooth
---
There is no disputing the amazing sound that Sonos delivers and the convenience of multi-room that it offers, but there's always been one thing missing…. Bluetooth Connectivity!
This has left many customers frustrated and wandering why. Particularly when so many other brands include Bluetooth as standard.
And despite the release of the next generation Sonos Play:5 - there is still no Bluetooth.
This new launch has left another issue in its wake. Anyone with any 'legacy' Sonos products, from May 2020, will no longer receive software updates (you can read more on this below).
If you are amongst the many who have invested a considerable amount into your home Sonos Set up and thus aren't ready to ditch your-still-working-just-fine-system, why not use Bluetooth to upgrade it and at the same time give it an even longer lease of life?!
Why Does Sonos Need Bluetooth?
Using Bluetooth will add more versatility for those wanting to use it for youTube, gaming apps and music stored directly on iPhones or iPads. Sonos does not offer YouTube as a streaming app and it can only play music that is stored on Android devices, not iOS. If you have music on an iOS device that is not stored in iTunes, you won't be able to play this wirelessly through your Sonos Speaker.
Unless… of course, you are connecting via Bluetooth!

OK - so it gets Bluetooth - what does this mean?
Well - it means you can play anything you want through the speaker; any Music, Audio or Videos that you can access online, any YouTube videos, any movies or gaming apps - anything…! You will no longer be restricted to the Apps available through the Sonos App. You will be using your phone as the control instead.
At LAYEN we like to call things like this…. A game changer ! : )
Longer Lifespan for Legacy Products  
With the launch of the next generation Sonos Play:5 earlier this year (May 2020) Sonos has brought with it the end of new software updates for their legacy products. Legacy products were introduced between 2005 and 2011 and include all Sonos Play:5, Zone Players, and Connect / Connect:Amp devices manufactured during this period. Sonos has said that because of their age, they simply don't have the memory or processing power to sustain future innovation.
Whilst Sonos CEO, Patrick Spence, assures customers that their legacy products are not being made obsolete and that they will continue to work as normal, they won't benefit from further software updates and any updates for bugs and security patches will only be maintained 'as long as possible'.  
This seems to indicate that performance and functionality could wilter as time goes on.
"First, rest assured that come May, when we end new software updates for our legacy products, they will continue to work just as they do today. We are not bricking them, we are not forcing them into obsolescence, and we are not taking anything away. Many of you have invested heavily in your Sonos systems, and we intend to honour that investment for as long as possible. Whilst legacy Sonos products won't get new software features, we pledge to keep them updated with bug fixes and security patches for as long as possible." –
Patrick Spence, CEO, Sonos. Email to Sonos Customers.
Two Apps for Sonos Products: S1 and S2
A further complication will be the two versions of APPS that Sonos will have. S1 is the existing App and S2 is the new App (which is now just named Sonos). S2 won't work with legacy products, so for customers wanting to continue to use a mix of legacy speakers and modern speakers as part of their home audio system will have to use S1 - which again, won't benefit from software updates and new features.
To use S2, any legacy products would need to be removed from the system. But this doesn't mean they need to become redundant. Instead they could be used as a Bluetooth speaker in another room or part of the house. Or even given as a gift to a friend or family member. The amazing sound can still deliver and this time, with more flexibility with where to stream from.
No Reliance on Wifi
Poor WiFi signal? Sonos won't play? This is the answer...
Simply Bluetooth to it and overcome the poor Wifi issue.
You could even use your Sonos speaker outside, in your garden, garage or shed. You'd still need to connect to the mains for power, but you wouldn't be reliant on WiF coverage.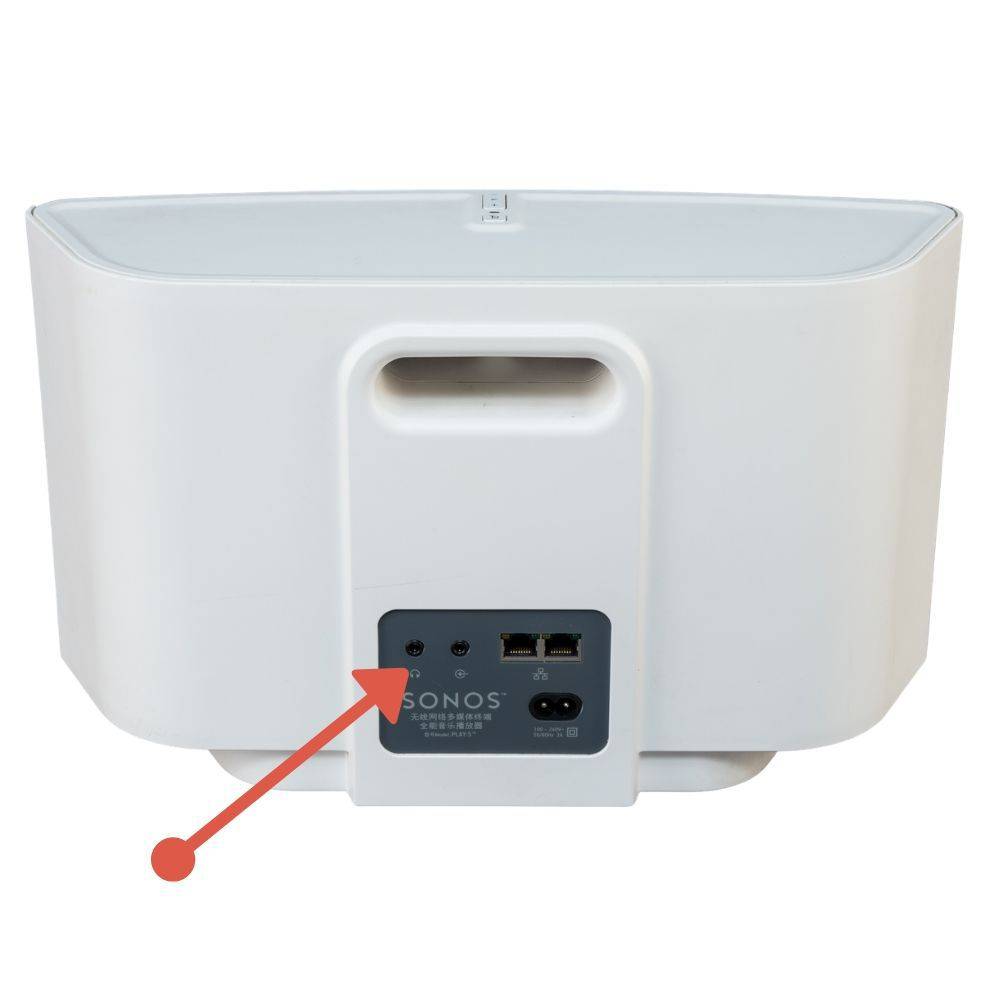 How to Make Your Sonos Speaker Bluetooth?
OK, so this is the best bit. It is really simple to turn your Sonos Play:5 speaker Bluetooth and hardly breaks the bank. You can do this with LAYEN for a modest £20, a simply TINY investment for what could expand the life of your speaker for several more years.
You use the Auxiliary Input (only on Play:5) and one of LAYEN's AUX Bluetooth music receivers.
The PLAY:5 (both first and second generation) has a 3.5 mm audio line-in connection - this is where you plug in your LAYEN AUX Bluetooth receiver. Our AUX receivers have excellent battery performance times (we are getting flooded with comments and reviews from customers blown away with how long they last before re-charging!) The batteries are of course rechargeable and some models can even be charged whilst in use.
You will be able to control the volume from either your mobile device or the Sonos app.
Which Bluetooth AUX Receiver for Sonos Play :5 ?
We have 2 Bluetooth AUX receivers that would make the perfect companion for your Sonos speaker. They have the same spec but different design, so it's personal choice. Both will do the job perfectly.
And they both benefit from:
Simple & Fast 3 Step Set-up;
1.Connect the Receiver securely in the AUX input connection of your Sonos.
2: Pair to your Bluetooth Device (e.g. Smartphone, Tablet, Laptop)
3: Open up your favourite music app, press play and get your groove on!!

Doubles up as a Car Bluetooth Receiver & Handsfree. Use this receiver in the car as well as at home. An ideal and budget friendly way to upgrade your old car stereo and take and make hands free calls on the move.

You can also use it to make wired headphones Bluetooth. Ideal for when you're working out, wanting to watch your favourite television programme in peace, or for when you're out and about. It's a great way to bring your old Apple headphones back into use (must have an AUX connection).

Works with Any Music App. You can stream audio through any of your favourite Apps - Spotify, YouTube, Deezer, Amazon Music, Apple Music or through your own music library.

Charge While in Use. Rechargeable battery which is fully functional whilst charging.

Small, compact and completely portable - no need to connect to a permanent power source. Battery charges via micro-usb, cable supplied.
LAYEN C-AUX Bluetooth AUX Receiver
This Bluetooth receiver works perfectly with the PLAY:5 and almost any other stereo Hifi, speaker or home audio system that has an 3.5mm AUX Connection (headphone jack). It has multi-pair (connect two phones etc at once and can switch between music), great audio quality and hands free calling. Very small and very portable (7.2cm long).
View the LAYEN C-AUX product page for more info and to buy.
LAYEN BT-AUX Bluetooth Receiver
This Bluetooth receiver also works perfectly with the PLAY:5 and almost any other Stereo, Hifi, Speaker, Docking Station or Home Audio System that has an 3.5mm AUX Connection (headphone jack). It has identical features to the receiver above including multi-pair (connect two phones at once and switch between music), premium sound quality and hands free calling.
View the LAYEN BT-AUX product page  for more info and to buy.
That's it! You have just upgraded what was already an AWESOME speaker AND you have extended its' life-span, should Wifi connectivity and functionality deteriorate from the reduction of Sonos' development and support.
---
Need more help? Get in Touch..

We have plenty of information on our website to help with whatever you are looking, or hoping, to do. Please check out our buying guides and the FAQs on every product page. If you still need help, no problem - we are here! Contact us via the contact form or email us. We are always happy to help!
FAQS  | Shop Bluetooth Receivers | Shop AUX Receivers  | Contact
"Life seems to go on without effort when I am filled with music" –
George Eliot
Buying Guide: How to turn Your Stereo Bluetooth

Buying Guide: Turn your Non Smart TV Bluetooth