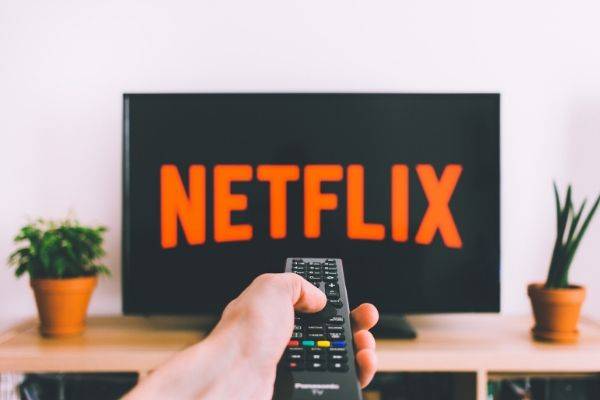 Make Your TV 'Smarter' in 2 Simple Steps

---
Do you still have an old television in the house? Perhaps there is one in a spare room that you rarely use, because it is restricted to the same five channels. Or one that has been relegated to the kids room for the same reason.  
Have you ever considered giving it a new lease of life and upgrading it?
There is so much you can do these days to upgrade the home entertainment systems that you already own and bring them into the wireless and 'smart' era. Saving you the significant cost of replacing everything every couple of years and giving you peace of mind that your investments have not gone to waste.
You can use these two hacks to turn your outdated TV into a smart and wireless television - so that you can stream your favourite shows through your favourite apps and even enjoy listening to it through your Bluetooth speaker or Bluetooth headphones.
All you need to make this happen is
1) An Amazon Firestick and
2) A Bluetooth Transmitter.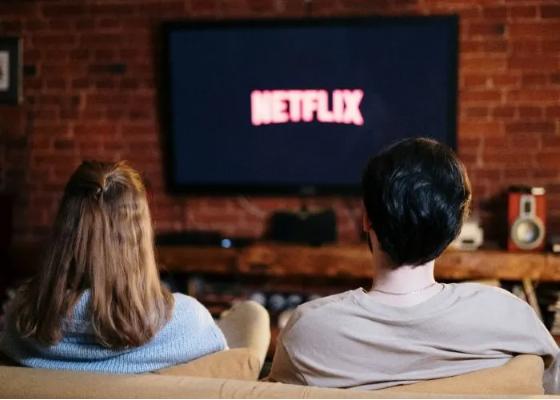 Amazon Firestick
There are many ways to make your TV smart, i.e. internet capable. The Amazon Firestick is just one of them.
It is a small adapter that connects to the HDMI port in your TV. Any television bought in the last 10 years is likely to have an HDMI port.
It comes with its' own remote and once it's been set up, you are free to watch your favourite shows or movies from any of the plentiful media streaming apps; Netflix, Prime Video, YouTube, Disney+, Apple TV and others (you will need accounts for the apps you choose to watch through - most have subscriptions charges).
You can even use it to watch live TV, news and sports with BBC iPlayer, Eurosport, ITV Hub, Sky News and more.
LAYEN Bluetooth Transmitter
Now that your TV is smart and your options for watching are unlimited… why not crank up the upgrade to enhance your sound experience?
Use the Bluetooth Transmitter to give your television Bluetooth capability and listen through your Bluetooth speakers, dock or Bluetooth headphones. It will even stream to two headphones at once!
It's simple to set up and just requires an AUX input (3.5mm headphone jack). Connect it to the TV's AUX, pair it to your headphones or speaker and away you go. It will only take a couple of minutes to get set up.
You can read more here:
Don't have a Bluetooth speaker or headphones?
Don't worry - we can even help with that! You can use one of our Bluetooth receivers to turn almost any speaker, dock, stereo or Hifi Bluetooth. You can also use one to turn a pair of wired headphones Bluetooth.
The Bluetooth receiver will pair with the Transmitter on the television allowing the sound to travel wirelessly.
You can read more here:
Buying Guide: How to turn Your Stereo Bluetooth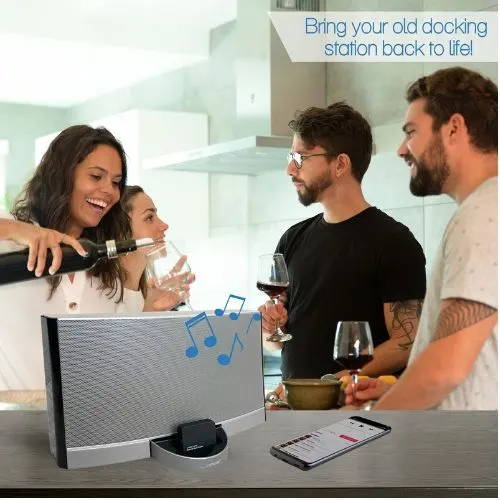 We are big believers in making the most of what you already have and not letting your investments go to waste. With such a progressive rate of technological advancement it's inevitable that our devices, gadgets and home entertainment systems will become out of date quickly.

But that doesn't mean we have to give up on them!
---
Got any questions? Get in Touch..
For more product information, please just hit the links above. We have FAQs on every product page and lots of information to help with your buying decision. If you still need help, no problem - we are here! Contact us via the contact form or email us. We are always happy to help!
"Life is so much easier when you just chill out"
Buying Guide: How to turn Your Stereo Bluetooth

Buying Guide: Turn your Car Stereo Bluetooth