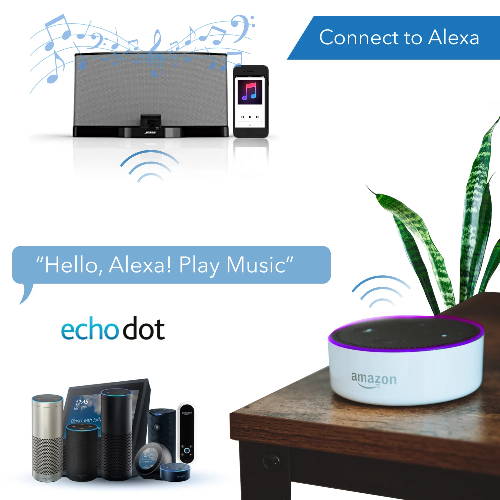 Bring Your Old Dock into the Wireless & Voice Assisted Era!

---
How do you like the idea of upgrading your now redundant docking station or speaker, so that you can stream music wirelessly from ANY Bluetooth enabled device that you own?
Instead of docking an old iPod or iPhone and being restricted to your old music library, you can break the chains and free your music - listening through any of your favourite streaming services or apps - on the fantastic docking station you never gave up on.
And What If… you could take it one step further and make it voice activated?
You can use these two hacks to create your own wireless and voice activated speaker, instead of spending hundreds on a brand new one.

You knew your dock way too good to throw out - and now we can show you how to bring it back to the spotlight!
All you need to make this happen is
A Bluetooth Receiver and
An Amazon Echo
Bluetooth Receiver
A Bluetooth music receiver is a small adapter that connects to the dock or stereo to give it Bluetooth capability. They are amazingly simple and quick to use and can literally turn your stereo wireless in as little as 90 seconds.
There are two main types of receiver, the 30 pin receiver that connects to the old iPhone / iPod docks and AUX receivers which can be used for HiFi's, CD Players, home entertainment systems and other music (and connect to the Aux-in / headphone jack).
To find out more about which Bluetooth Receiver you might need for your dock or stereo (and the difference between these two), your questions will all be answered in our Buying Guide - For Home Stereo.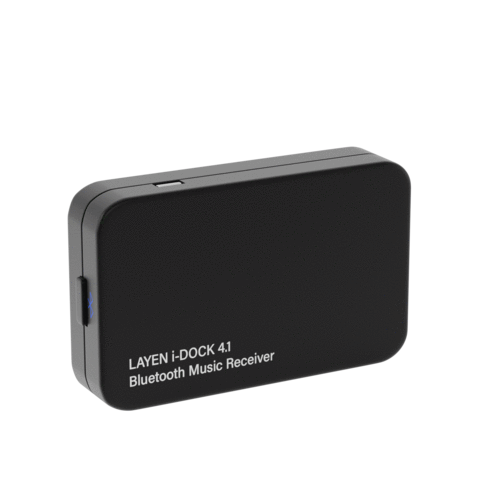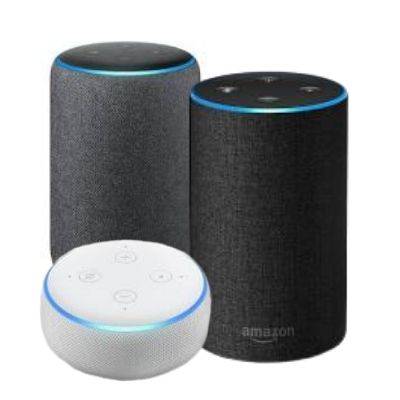 Amazon Echo
If you want to turbo charge your upgrade, this is where the Amazon echo and Alexa comes in. Alexa is the virtual assistant AI technology used in Amazon's Echo speaker range. You can use Alexa to make your speaker voice assisted and simply tell her what music you'd like to play.
The LAYEN Bluetooth receivers are compatible with Alexa. So, not only can you turn your old dock, speaker or stereo Bluetooth - but you can even go one step 'smarter' and delegate your music to Alexa, the Echo's voice assisted virtual assistant.
Sound Confusing? We'll explain how it works...
You need to connect the LAYEN receiver to your docking station or speaker to make it Bluetooth. Once the speaker is Bluetooth you can pair your Echo / Alexa to your speaker (through the LAYEN receiver). You can then instruct Alexa by voice to play whatever you'd like to hear and the music will play through your speaker or docking station.
Not got an Amazon Echo?
If you don't have an Amazon echo but want the voice activated feature, this can be easily solved by purchasing an Alexa Dot. They are now just under £26 and freely available on Amazon.
If you do have an Echo - this will work with any of the Echo family.
Who would have thought that after all these years, a simple Bluetooth adapter could turn your old dock into a modern, wireless and 'smart' music player?!
You made the right choice in keeping hold of your dock - now you can revive it back to its' former glory!
Got any questions? Get in Touch..
For more product information, please just hit the links above. We have FAQs on every product page and lots of information to help with your buying decision. If you still need help, no problem - we are here! Contact us via the contact form or email us. We are always happy to help!
FAQS  |  Shop Bluetooth Receivers  | Shop AUX Receivers  |  Contact
"If you have a Bose iPad doc with the old type connector then this little gismo will revive your system. Easy to connect used with various phones in our house as well as Alexa. Has been seamless since it was fitted. Really pleased that I found this👍👍"
John, Verified Amazon Customer
Buying Guide: Turn your Wired Headphones Bluetooth

Buying Guide: How to turn Your Stereo Bluetooth